Update:  Live now supports the Faderport.
Bidule patch enabling the use of the PreSonus FaderPort in Live. With the help of this custom Bidule patch it converts FaderPort messages into Remote SL commands.
faderport-to-remote-sl-beta-1.bidule
Do to years of neither company wanting to supply support I have taken on the task myself.
Requirements::
virtual midi cable (loopback) – I use Maple Virtual Cable
FaderPort Layout.
Everything you currently see is functioning.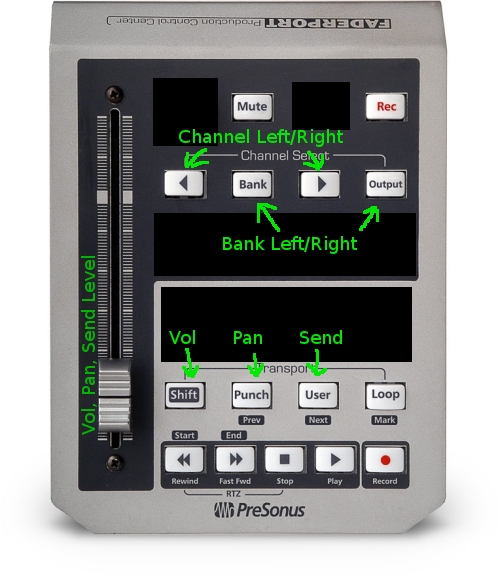 Bidule Setup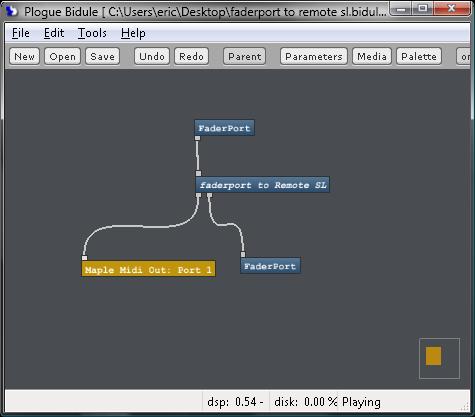 Live Setup